Dry Colors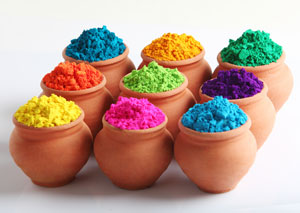 We formulate and manufacture custom dry pigment and dye blends for sale in both bulk packaging and pre-weighed units. Dry colors are the most economic product for some processors.
Color Concentrates/Masterbatches
These are our trademark products, and make up the majority of our sales. Concentrates offer the benefit of fully dispersed pigments that undergo both dry mixing and extrusion compounding in order to achieve the proper level of dispersion and/or particle distribution.
No clumping, specking, and color drift issues. And most of all no mess and contamination issues. Our concentrates are formulated with a resin carrier that is best suited for the exact plastic(s) you will be coloring. In addition to colorants such as pigments and dyes, we also offer additive and stabilizer packages to further enhance the performance of the product. Let-down dosage will depend upon a number of factors, including customer preference and equipment capabilities, loading, economics and processability.
Among the options in products we offer:
FDA compliant formulas. In addition; REACH, Prop 65, others. Compliance where specified.
Long­term outdoor weatherability and UV stabilized formulas.
Special effects; pearlescent, iridescent, metallics, glitter, mist, granite, fluorescent, glow-in-the-dark, transparent edge-glo, frost, mottle/swirl
Slip, release agent, process aid, heat stabilizer, antiblock, antistat
Low Warp formulas
Low­heat absorption IR Reflective formulas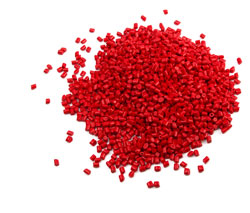 Additive Concentrates/Masterbatches
We formulate colorless additive formulas, customized to allow optimum loading of one or more additives to a client's specification.
Specialty Compounds
Although we are not equipped for large scale commodity compound runs, we do on occasion make specialty small and medium run compounds at customer's request.
Materials We Color
Polyolefins (LLDPE, LDPE, HDPE, & Copolymers)
PVC (Rigid & Flexible), CPVC
Styrenics (HIPS, GPPS, ABS, SBC, SMA, etc.)
Styrene-based Copolymers (SAN, ASA, etc.)
Nylons(PA6, PA6/6, glass­filled, etc.)
Polyesters/Copolyesters
Polycarbonate
Acrylic/PMMA
Acetal (Homopolymer & Colpolymer)
Thermoplastic Elastomers
Thermoplastic Polyurethanes
Thermoplastic Rubbers
Cellulosics
Various Blends and Alloys (ABS/PA, ASA/PA, ASA/PC)
*Our factory is 100% heavy­metal free. We have been HMF since 1989.